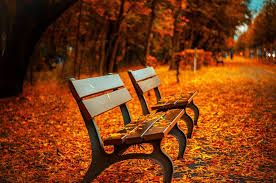 This Autumn

Sit side by side with someone you love and...

Share the power of story!


Order now!
Something About That Smile
an Elderbook from Plainsong Publishing

Elderbooks are picture books for both care providers and the ones they love. Sometimes you can get too old to sit still for long books--but you are never too old for a great story. This tale of Lizzy and Dub, two childhood friends reunited late in life, will bring a smile to all ages.
Something About That Smile is intentionally aimed at the elder reader who loves a tale of nostalgia and true friendship.






Buy Something About That Smile now!


Plainsong Publishing
ISBN #0970971850
15.00

Buy The Umbrella Man now!

Plainsong Publishing
ISBN #9780970971883
18.00


The Umbrella Man
an Elderbook from Plainsong Publishing

What happens when you're too young to read....or too old? Well, the plain fact is, you're always the right age for story!
The Umbrella Man is a picture book that allows the elderly or their Care Providers to supply the story, a story filled with hope and humor. What sometimes appear to be the cast-aways of society often prove to be the most useful and versatile. The Umbrella Man is as timeless as story itself. Let the storms come...you've got an umbrella!
Pictures are the key

My Aunt Caroline loved to look at family albums,
asking for the stories that went along with each photo. But as her Alzheimer's worsened, she grew frustrated when she couldn't remember names to go with faces.

---
The Birth of Elderbooks


So I created a picture book especially for her... Something About That Smile, a tale of two childhood friends who are reunited late in life at a care facility. When other people began asking about it, we made the book available for other care providers who began reading it with the people they loved and cared for.

Now The Umbrella Man has joined the Elderbooks line-up, a humorous metaphor about surviving life's various events.
The Umbrella Man captures the imagination as well as memories, offering the time and platform for story-telling.


---
Pictures to love, phrases that repeat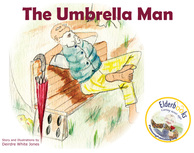 The magic lies in the whimsical pictures and repeating phrases. Elderbooks use pictures that capture child-like, adult imagination and warm, repetitive phrases, so even adults with language loss can "read along." They can hear something familiar on every page in their unfamiliar world: "There was just something about that smile" or "It's good to have an umbrella."

---
Space to be together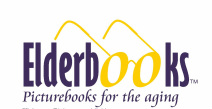 But best of all, is the time together.
Elderbooks
provides time and space to simply be together. These delightful books create opportunities for meaningful interaction between people who care about each other. Whether it's a child with a grandparent, or a care provider with an elder, these stories create openings for dialogue and memory-sharing. They don't have to be read in one sitting, or even cover-to-cover. These picture-filled pages provide the platform for conversation and simply being together. What better gift could we give?
Please write us at Plainsongpublishing@gmail.com or go to our contacts page to share your special stories about the people you love and care for. That's what we love most of all--hearing your tales.
---
Read about Elderbooks in the News!


---
The Power of STory on NPR